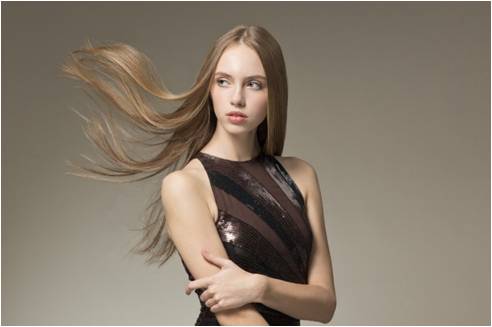 The Yuko system is unlike any other system of chemical relaxing as the hair becomes straight on a permanent basis.
How the Yuko system works,
We carry out analysis of the client's hair. Lotion is then applied to soften the hair. We dry and meticulously iron each section of the hair. The hair is then 'fixed' into the straight position with amazing results.
The whole process from starts to finish takes on average 5 hours, depending on the length of the hair.
Our guests say……
"It's changed my life, I used to wash my hair every day, now I wash it twice a week saving me 5 hours (or an extra hour in bed each morning!)"
"It's amazing, they say I look 10 years younger!"
"I thought it was expensive, but the results are stunning. I'll be a regular client for Yuko from now on. Worth every penny."
Complimentary essential consultations... when we check the hair suitability for the treatment, take strand tests and generally answer any questions... no obligation. Following the consultation we will price the service. It is dependent on the length thickness and type of curl we are going to straighten, as this in reflected in the length of the appointment required.
Included, is a shampoo and conditioner with which to look after your newly Yuko'd hair and a complimentary 'first finish' 48 hours following the service.
Yuko Hair Straightening- April 2021

Firm price given following consultation

Monday to Thursdays

From: £385

Fridays & Saturdays

From: £399